How can HR tech underpin your remote workforce strategy?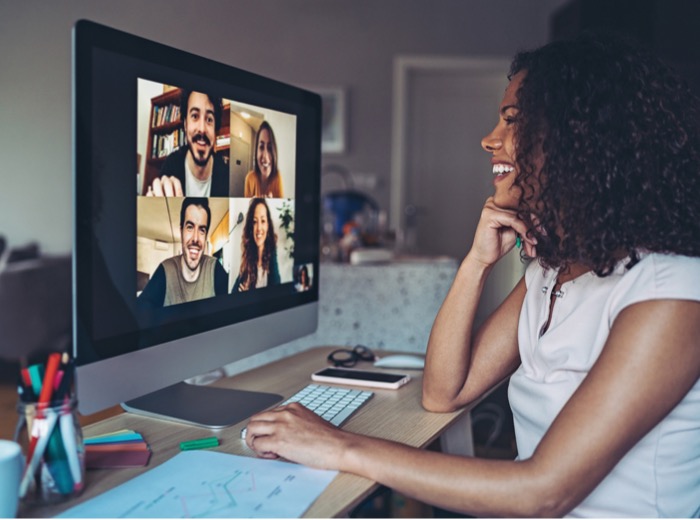 08 March 2021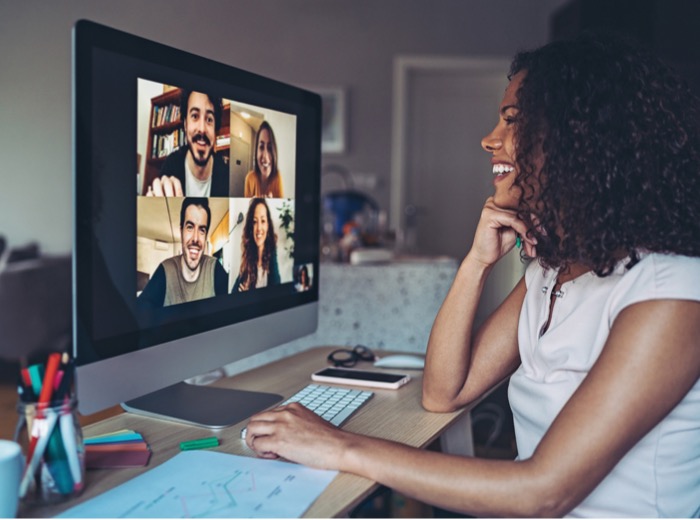 By Annette Micallef
When the pandemic hit our shores in 2020, virtually overnight mass numbers of non-essential workers were ordered to stay at home. Australian and New Zealand businesses that could operate remotely quickly turned to technology to communicate with their teams. It was platforms like Zoom and Microsoft Teams that played a key role in supporting the needs of businesses during COVID-19, and the experience of working through such digital platforms may have changed the way we work forever.
While many companies didn't survive the crisis – others have thrived in this brave, new world of technology.
While we don't have a crystal ball that can predict what happens this year, businesses that have remote workers, whether entirely or as a hybrid of home/workplace, will need the right technology and infrastructure to continue their success. Businesses where working from home isn't an option – whose workforce must be physically present in their place of work – need to ensure that they're investing in new systems that will allow them to succeed in a business world (and legislative environment!) that assumes the existence of a base level of technology.
How enableHR weathered the storm
At enableHR, technology played a critical role in weathering the pandemic. Not only did we enhance the company's internal infrastructure to meet the needs of our remote workforce, but we also experienced rapid growth as the demand for good Human Resources Information Systems (HRIS) skyrocketed. Businesses are now seeking better ways to automate their HR functions and manage their remote workforces, and many of them are choosing enableHR to help them do this.
Alistair McDonald, Head of Business Development and Marketing for enableHR explains: "Many of our new clients are telling us that they once viewed an HRIS as a 'nice to have'. Today, many of our clients are operating remote teams of all sizes and have recognised the importance of having HR software that allows them to be agile in responding to completely new and unforeseen challenges.
"With enableHR, our clients are not only seeing a massive reduction in the time they spend on HR admin, but they're also experiencing the wide-ranging benefits the software provides, including enhancing their employee engagement through the use of Self Service. If COVID has shown us one thing, it's that businesses that focused on HR initiatives aimed at maintaining or building a strong culture – which can be hard to do when you're often rolling them out via zoom calls and trying to ensure that health and safety remains front and centre – well, these businesses faired far better than those that were run ragged just trying to focus on revenue while forgetting about their most important asset – their people."
Manage your employer obligations
Now, more than ever, employers with a remote workforce need to review their HR functions and ensure they're armed with the tools they need to be successful. How we once communicated, supported and engaged with our employees when they were location-based has changed; people managers now need to conduct frequent check-ins – not only to manage performance and monitor productivity, but also to ensure health and well-being. Your people might be working from their homes, but your employer obligations still remain the same.
Whether employers need to address performance-based issues or workplace health and safety, enableHR has the tools and processes to ensure businesses are compliant with Australia's and New Zealand's complex employment laws. You only need to look at Australia's proposed IR reforms, and the impact these will have on businesses with large casual workforces – already some of the most severely impacted by COVID-19 – to realise that compliance will only become more difficult to achieve.
It's easy to make a mistake, misinterpret an award, or miss the latest amendment to some regulation. And that's where technology steps in, with it's ability to be instantly updated to reflect changes in the law. For example, being cloud-based, enableHR can be continually updated to account for every legislative change, as well as easily manage any employee type at any stage of their employment.
How enableHR helps your business succeed
So, what can you expect when your business partners with enableHR? We know that our word-class software is exceptional, but we also have a dedicated team focused on delivering excellent support and customer service. From the moment you sign up, our Client Success Team will be there to help you setup your enableHR account, launch it to your entire company and support you whenever you need us. In response to COVI-19, enableHR (and our sister company HR Assured) overhauled our onboarding process to ensure new clients are up and running as fast as possible.
We've helped thousands of businesses introduce enableHR to their people, and we believe proper onboarding is one of the most crucial steps to ensuring enableHR is a success.
Renee Makoni, Head of Client Success says: "We know our clients have invested their precious time and money into new HR software to help them reach their business goals, reduce the burden of HR admin, ensure compliance and mitigate risks.
"We want all businesses to succeed in achieving these objectives, and experience tells us that the best way for them to do this is by effectively communicating with their people and adopting a structured approach to launching enableHR."
enableHR has created a guide to help new clients. The How to introduce enableHR guide has everything a business needs to successfully launch the software within their organisation. From outlining goals and forming teams of champions, to selecting communication channels, planning and going live, the guide outlines step by step how to launch, and provides the templates and tools a business needs to do it well.
So, if your business is looking for an HRIS to support your remote workforce, speak to the team at enableHR to arrange for a free demonstration. If you're in Australia. If you're in New Zealand.
Annette Micallef is a Content Marketing Manager and works for FCB Group (enableHR's parent company). Annette is an incredibly passionate and enthusiastic marketing communications professional and she is responsible for creating interesting and meaningful content across FCB Group's businesses. When Annette isn't creating e-Books, email campaigns and blogs, you can find her in the great outdoors; she loves being surrounded by nature and considers this to be her happy place where she finds inspiration and ideas.