HR 101: sick leave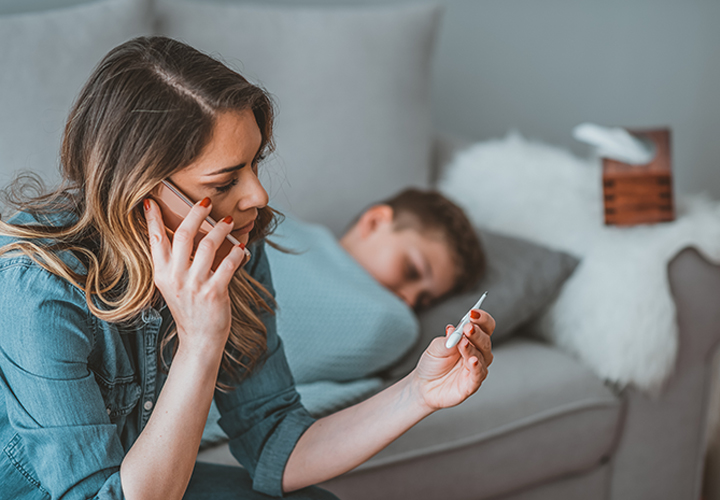 09 July 2021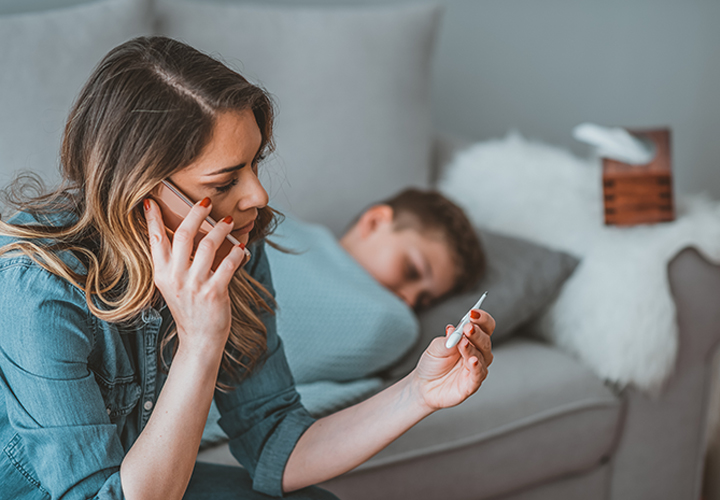 Sick leave is a commonly used leave type that, now and then, can be tricky to manage. Although the Holidays Act 2003 (Act) defines when a worker can use sick leave, some grey areas can create confusion and impact your ability to handle these requests positively and proactively.
If sick leave entitlements are puzzling you, you've come to the right place! In the article below, we're going back to basics and explaining all you need to know to manage sick leave requests easily (and compliantly). Let's jump in!
  When can an employee request to take sick leave?
Traditionally referred to as 'sick leave', under the Holidays Act 2003 (the Act) your employees are entitled to take paid personal sick leave when:
(a)  they're sick or injured; or
(b)  their spouse or partner is sick or injured; or
(c)  someone who depends on the employee for care is sick or injured.
Your employee can use sick leave to provide care or support to a member of their immediate family or household. The Act defines "immediate family" broadly to include; a spouse, de facto partner, child, parent, grandparent, grandchild, or sibling of an employee, as well as a child, grandparent, grandchild or sibling of the employee's spouse or de facto partner.
How many days of paid sick leave can an employee take?
Currently, full-time and part-time employees are eligible for five days of sick leave each year after six months of employment. However, from Saturday 24 July, this minimum entitlement will be changing from five to ten days under the Holidays (Increasing Sick Leave) Amendment Bill. To learn more about the new sick leave legislation this year, read this blog.
What notice and proof is your employee required to provide when requesting sick leave?
Your employee should advise you of the period (or expected period) of sick leave they need to take as early as possible.
It's good practice to include your company expectations around how much notice is required and when proof may be requested in your employment agreements or leave policies.
In no circumstance can you tell an employee which doctor or practice they must go to for their certificate. Other than what may be stipulated in your employment agreement or leave policy, generally, there are three occasions where you can ask your employee to show proof for the sick leave they have taken:
If the sick leave required is for a period of more than three consecutive calendar days (all three days don't have to be actual working days for the employee). A medical certificate will typically satisfy the requirement for proof.
If you have good reason to, you can request proof of sick leave within three consecutive calendar days. But in this case, you must let your employee know as soon as possible and cover the cost of their medical fees.
You may have the right to ask your employee for proof of illness if you can see an unusual pattern of sick leave use. Examples of suspect patterns include: if your employee is always sick on a Monday or always takes sick leave on long weekends or after taking annual holidays. These kinds of scenarios are predictable patterns that can indicate a possible misuse of sick leave.
If you suspect your employee is abusing their sick leave entitlement, can you take disciplinary action?
As with all employment law, the principle of good faith comes into play when managing an employee who you suspect may be misusing their sick leave. You have a responsibility to be fair and reasonable, and if you do end up taking disciplinary action, you need to be able to show the following:
that you followed a fair and valid process for obtaining evidence;
that you allowed your employee to provide proof; and
that you discussed this issue with them.
Communication with your employee is one of the most important steps here. Their failure to provide proof doesn't necessarily indicate dishonesty. There is a range of factors you should consider before going down the path of disciplinary action. It's also vital to be aware of the possibility that your employee may be dealing with an issue that is difficult for them to explain, such as domestic violence or mental health issues.
Only initiate a formal process once you're 100 per cent sure that your employee is abusing their right to sick leave and you have confirmed that they don't have a valid explanation to support their absence. Starting these discussions out in a caring and compassionate way is by far preferred. Remember, the way you handle these situations is likely to be known widely in the workplace so, it's worth considering how your actions may influence the way your employees see you as their employer.
In short, you may take disciplinary action if you have sufficient evidence, such as:
If the employee has failed to provide notice or proof of being unfit for work.
If you have proof of seeing your worker somewhere like the beach or a festival when they told you, they were in bed with a stomach bug.
Finally, if you or the employee's manager choose to proceed down the disciplinary path, it's wise to step cautiously and seek advice if you have any doubt.
Can my employee request sick leave to care for an unwell pet or partner? 
Although "immediate family" is broadly defined, a strict reading of the definition means it doesn't extend to a casual or short-term partner – unless it's a de facto relationship.
As significant as they may be to your employee, the Act does not include a pet in its interpretation of "immediate family". If you have a distressed employee who needs to be off work to take care of an unwell pet, you can agree for them to take annual leave or unpaid leave as alternative options.
Whether you're new to HR and handling sick leave requests, or you're a seasoned pro who's reading this guide to refresh your memory, the principles of sick leave outlined here can help you to handle a range of situations proactively and compliantly.
Compliance is our strength, and, at enableHR, we love helping others achieve it. With the resources inside enableHR, you'll have everything you need to be 100 per cent compliant. Contact us today to see enableHR in action!