New Coronavirus (COVID-19) Related Resources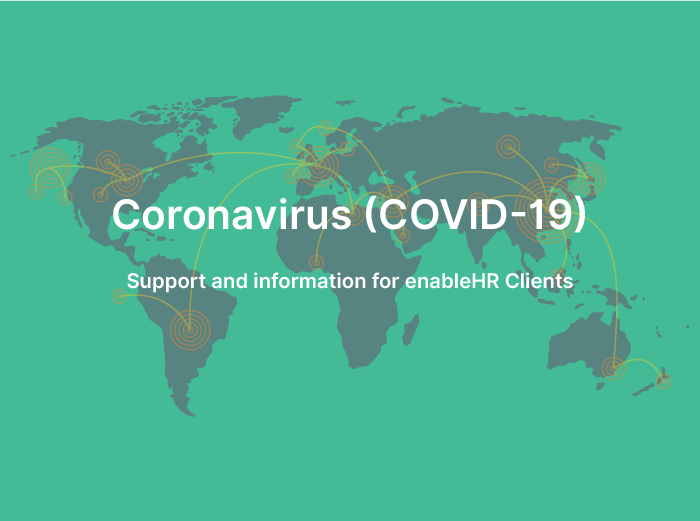 25 March 2020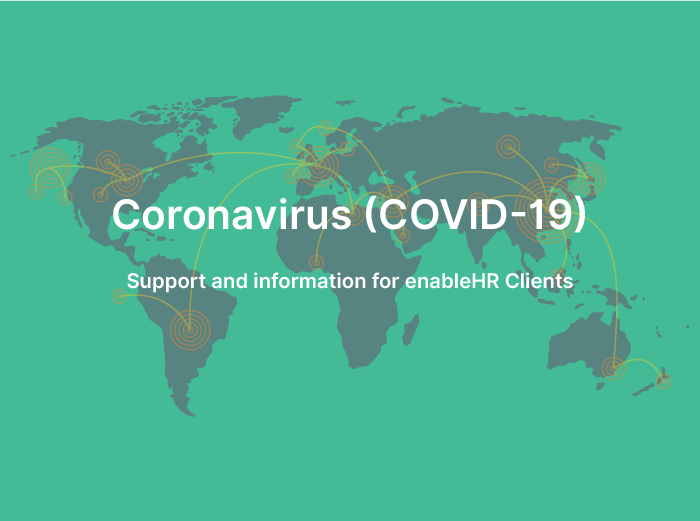 Things are changing fast with the coronavirus pandemic. Businesses are sending people home to work in record numbers.
But working from home is still work.
As an employer you have a duty of care to provide a safe and healthy workplace for all employees, even if that workplace is their own home!
We've added new resources to our software to help you protect your employees and your business.
They're uploaded and waiting for you.
Here's what's available, in your enableHR software, right now:
Home-based Work Health & Safety Checklist
A clear, easy to follow guide that walks you through the process of identifying and controlling hazards in your employees' home workspaces. Use it to help keep your employees safe and your business compliant.  You can access this checklist document under the "Forms" tab (located in the "Library & Awards" tab) within the Employee Management module.
Working from Home Policy
A comprehensive policy that'll both protect your business and guide your employees in what you expect from them. It's an example template you can use and adapt to your business. You can create this policy under the "Policies" tab within the Employee Management module.
Work from Home Arrangement
An agreement form, for individual employees and managers to acknowledge, that clearly sets out the best-practice conditions and procedures the employee agrees to follow when working from home.  This agreement is to be signed by both the Employer and the Employee (either via email or enableHR Self Service). You are prompted to create this agreement via the "Employee Induction" workflow within the Employee Management module.
Employee Induction Checklists (eSS and Standard Versions)
The existing Employee Induction checklists have been updated to include additional steps that will guide you through how to implement working from home arrangements.  You can use these checklists for new employees and existing employees.  Each step will create tasks for your employees to action via enableHR Self Service (eSS) or via email (depending on which version of the checklist you are using).
Coronavirus Infection and Control Policy
A handy policy to assist your business in controlling the COVID-19 pandemic. You can create this policy under the "Policies" tab within the Employee Management module. You can create and send this policy to your employees via eSS requesting each member to formally acknowledge that they have read this new policy.
Please, check them out and start using them if they apply to your situation.
We're here to support you in this challenging time, so don't hesitate to reach out to us with any questions or concerns.
Please Note: For clients who have their own tailored and configured enableHR account, this new content will be activated over the coming 3 business days.
Need help? If you have any questions, you can contact enableHR's technical support team at support@enablehr.com.