Know who you hire – the importance of background checks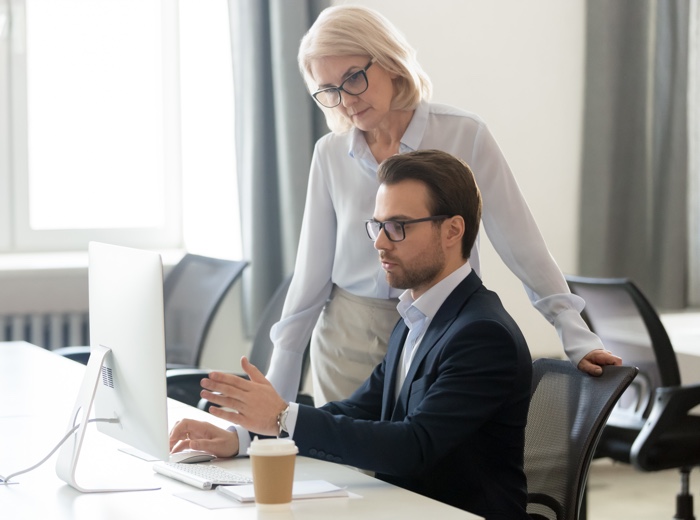 24 January 2020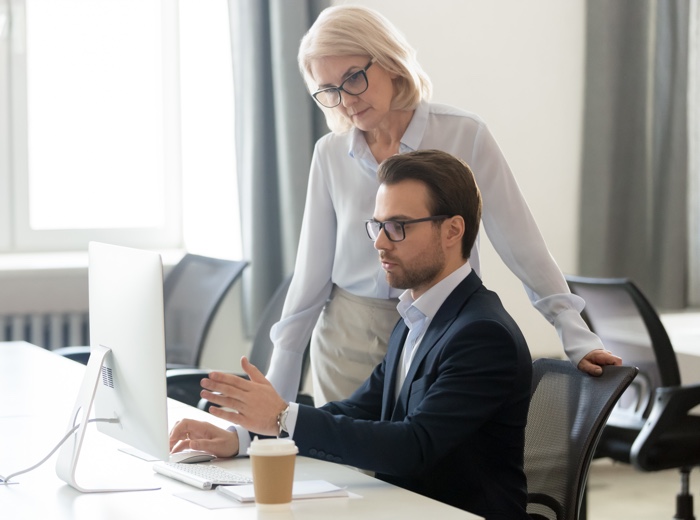 Onboarding new employees is an exciting time for organisations. New people bring fresh ideas and new opportunities to a role and to teams. Yet, despite all the positive benefits of bringing fresh talent into the business, there's a great deal of care that needs to be taken when you hire someone new. You want to ensure that you are hiring someone who is the right fit for your company, and you want to hire someone who is who they say they are.
It sounds cynical, but the fact is people lie on their CV all the time. In 2017,  a survey run by US firm, OfficeTeam, found that almost half of workers (46%) lie on their CVs. 38% of the respondents said that an applicant had been removed from consideration for a role after discovering that he or she had lied.
Background checks allow you to verify information about your new hire and find out any important information that may have been left out. This information is especially important to prove if your workers are exposed to hazardous environments, work with vulnerable communities or work with children.
Are you in an industry where background checks are compulsory?
Can you think of a time where you've lost the perfect candidate because you were late to get the ball rolling on the required background checks and someone else snapped them up?
When you've lost top talent because someone else beat you to the offer, it's tempting to take shortcuts next time around and make an offer before you complete all required checks. But there can be serious consequences for employers who do this only to find out after they've employed a person that they've failed a background check.
The consequences of failing to confirm your candidates background before employment can impact your brand reputation and your ability to operate. In September 2017, Uber was criticised and banned from operating in London, with authorities citing one of the contributing factors being a failure to conduct proper background checks on its drivers.
Most commonly, failure to complete background checks and ensure that the correct identification, licenses, certifications, and visas have been provided can lead to a breach in compliance. Your inability to prove an employee's suitability for working with children, to drive or to legally fill a role, places your team, your clients and your business at risk.  The more risk-sensitive the position, the greater the possibility that your business will be liable for negligent hiring if your employee is involved in harmful misconduct or illegal activities.
Even if compliance was not a risk factor, most businesses just don't want to employ someone who is shown to be untrustworthy (without good evidence to the contrary). Once you have employed someone who turns out to have misconstrued the truth, it's much harder (and expensive) to dismiss them and go back into recruiting for that role than it is to not hire them in the first place. The bottom line here is you're better off dealing with information deception before making an offer, not after.
An effective pre-employment process is one that supports efficient background checks
In the rush to fill a vacancy, or to support rapid growth, background checks and compliance with setting up the required employment documentation can fall by the wayside.
The to-and-froing of required paperwork that is inherent to extensive background checking is one of the biggest barriers to an efficient checking process. And if someone sends the wrong document or, worse, is late sending or returning a document, the process is slowed down further.
It can all be very frustrating!
But there are ways that you can improve efficiency with your pre-employment and background checking processes that will help you to mitigate risk and beat your competitors to your ideal candidates.
Having a standardised and consistent pre-employment process that guides your hiring managers to action and follow up on the appropriate checks and procedures at the right times is invaluable for reducing risk, and a huge cost saver for your business when onboarding new recruits. Using HR technology for your pre-employment process boosts efficiencies further by removing a lot of the paper-based processes associated with finalising pre-employment documentation.
Whether you use HR technology or not, an effective pre-employment process that can help you to stay on top of background checks should include the following steps:
10 steps for conducting background checks when hiring new employees
Ensure your application forms clearly request permission to conduct checks such as criminal record checks. You should also state that criminal convictions must be disclosed and outline the consequences if false information is provided.
Check candidate references.
Notify the Candidate of a successful application.
Create and send a letter of offer and an employment agreement to the successful applicant – your letter of offer and employment agreement should state that employment is conditional on your business receiving satisfactory results from criminal record and any other checks required for the role. You should also include a clause on the consequences of having provided false information.
Release important company policies and employee handbooks to the candidate who accepts the offer.
Release bank account, KiwiSaver, and tax code documentation to the new employee.
Release identification forms and request the return of important documentation such as visa and driver license copies.
Where it is relevant for the role, prompt managers to conduct criminal record checks, vulnerable children's worker checks and provide proof of identity. You can make this even easier by giving your hiring team a list of links so they can easily find the right website for the right checks and procedures (a list of organisations who run background checks is listed at the end of this blog).
Ensure that Candidates promptly view and return all documentation and requests. If you're using a technology solution, check to see that your candidate has access to a self-service portal where they can view and return information (and it will automatically save against their electronic record to make your life even easier!)
Set reminders to keep on top of any pending approvals or delayed documentation. By doing this you'll be the first to know when your checks get the all-clear and you can confirm your applicant's employment there and then!
Remember, it's important to have your bases covered and better yet, have an easy to follow process that is relevant to your industry and makes it easier for you and your managers to keep on top of background checks. HR technology can give your efficiency a boost in the pre-employment phase too, especially if your workflows are accessible online and can be customised to suit your industry needs.
At the end of the day, we all want to snap up top talent before anyone else (especially our competitors). And this sometimes makes that wait time, between finding your ideal candidate and getting them started with you, a nerve-wracking time. You can shorten the lag between selection and starting date by making your offer conditional on receiving satisfactory background checks, and by having a standard, easy-to-follow checklist which will guide your managers to complete required checks. By investing in planning an effective pre-employment checklist now, you'll be reducing risk and smoothly bringing in your newest, brightest people, with the confidence that they are who they say they are.
For more information on employment checks, here are some useful sites:
Police vetting, NZ Police:  http://www.police.govt.nz/advice/businesses-and-organisations/vetting/vetting-process
Criminal record checks, Employment New Zealand: https://www.employment.govt.nz/workplace-policies/tests-and-checks/criminal-record-checks/
Working with Children, Ministry for Vulnerable Children: https://www.mvcot.govt.nz/working-with-children/vulnerable-children-act-requirements/safety-checking/
Immigration checks, Immigration New Zealand: https://www.immigration.govt.nz/employ-migrants
If you'd like to chat with us about background checking, pre-employment guides and checklists you can contact our enableHR team today!