Managing the Workplace during Lockdown 2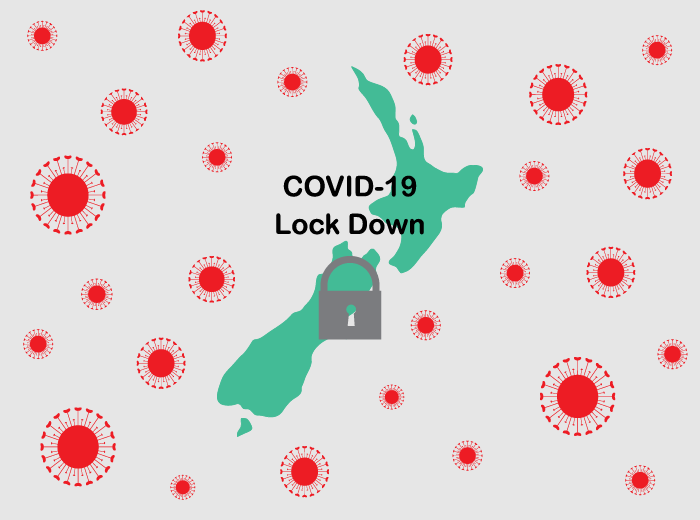 12 August 2020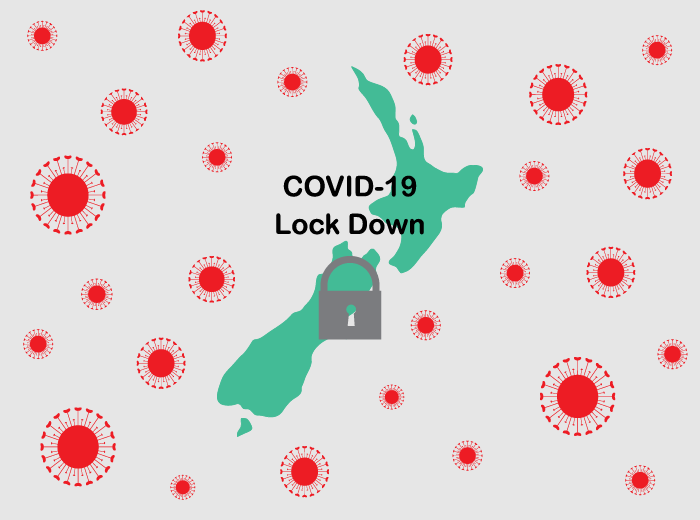 Well, this is certainly the news nobody wanted to hear, but looking around the world, it was almost inevitable. While politicians jockey for the airwaves and publicity, we in the workplace need to quickly and decisively act to manage this rapid change.
So, today, we enter a three-day provisional lockdown.
Auckland is at Level 3 from 1200h today until 2359h on Friday night and, for the same period, the rest of New Zealand is at Level 2. This article is for Auckland based businesses who are now under considerable constraints and trading limitations.
As a reminder:
– Maintain physical distance and wear a mask. This is vital for public transport;
– All businesses are encouraged to work from home wherever possible; if workers cannot work from home, they can open but must ensure:
Safe operations and physical distancing;
No customers on premises;
No physical interaction with customers;
Reintroducing strict hygiene measures (hand washing, surface cleaning, sanitiser etc); and
Contact tracing is rigorously done.
– Essential services remain open;
– Schools can open, but students are encouraged to study from home;
– All public venues should close (except takeaways can operate);
– Gatherings of a maximum of 10 people.
Where businesses cannot operate from home, then they face a dilemma where there is currently no subsidy, and no ability to work. Decided cases (from Lockdown 1) have already clarified that this inability to work is NOT the fault of the employee, so there is no right for an employer to simply refuse to pay an employee who cannot work.
All employees are therefore entitled to be paid, according to their contract, unless employers specifically obtain clear consent to a change in working conditions. Given the exceptionally short period of this provisional lockdown, there is probably very little that can be done before Friday. Options available to businesses that cannot open in this short term are:
Talk to employees about using annual leave entitlements or accruals;
Where employees do not have annual leave available, the business should consider whether employees should be permitted to take advance annual leave (where the employee "goes negative" and actually owes the employer leave pay). If this is done, we recommend getting written consent to recover this money by way of payroll deductions in future.
Unpaid leave can be discussed with employees as an option where no other possibility exists.
Where a business can trade, but in reduced circumstances, we recommend meeting with employees to discuss how the business will operate for these three days. It's possible to agree a pro-rata payment, so that if a business can only operate for 50% of its time, then employees might agree to a similar, short-term reduction in working hours and pay. We cannot emphasise enough the important principles of conducting good faith discussions, being transparent and open, and obtaining consent in writing to whatever is agreed.
There is currently no indication, and no way to predict, what will be discovered by the Health Authorities, and what that will mean going forward. Practically speaking, the sooner we begin discussions with our employees, the better chance we have of being thorough, and not rushed, in our approach to the changes that might be coming. It's wise to plan as if this will be longer than 3 days – it's always possible to reverse a process, once started, but almost impossible to execute a legally compliant good faith process in a mad rush at the last minute. Many businesses will have learnt this from Lockdown 1, and hopefully will be more proactive for Lockdown 2.
We recommend beginning a workplace change exercise as soon as possible to discuss with your employees what an extended lockdown might mean and how you propose dealing with it.
This means meeting with all your employees, using whatever means you can, and using the experiences of March and April as a guide to do it as best you can. At that meeting, we recommend having a script and a proposal available to guide your discussions. If you have done this before, your earlier templates can serve as a great starting point. If not, here are the main talking points:
What this lockdown 2 means for the business in the next 3 days, and what it will mean if the lockdown extends beyond that for a week, 2 weeks or even a month;
There is no wage subsidy at this point, so any wage costs will be entirely the responsibility of the business. If that changes, this will be discussed with everyone as it may make a huge difference to the strategy;
What strategies the business thinks might be successful in being sustainable through and beyond the lockdown. It's a good idea to have different scenarios based on different possible lengths of lockdown, and also to have a staged response that might change weekly or fortnightly, based on the length of the lockdown;
Ask employees for their input and contributions, and get them to email them or write them down so that you have a record;
Plan ahead for another meeting to monitor how things are progressing and to update employees – you might need to consider that the next important update from Government might be on the weekend. We recommend setting up the next employee meeting for Monday 17th August;
After receiving employee contributions, consider and process then and prepare a written script/response as to whether the business can or cannot implement them;
On Monday 17th, be prepared to update the strategy depending on the government's latest information, and to discuss feedback and communicate a decision about the way forward;
Whatever the business implements must be recorded in an individual letter to employees and it is important to remember to schedule a review of the decision at various points to account for any changing circumstances.
Please feel free to contact enableHR with any further questions.