Performance review checklist for managers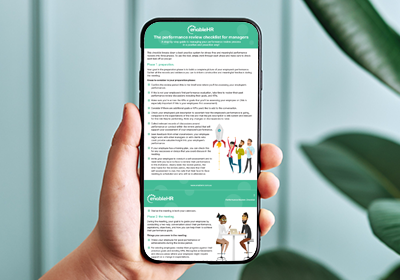 Would you like to elevate employee performance, increase profitability, mitigate HR risks, and boost staff satisfaction? Then performance review! If you're not sure how to effectively run a one on one with an employee, or you're looking for ways to streamline your process, then download this complimentary checklist created for managers.
Start conducting stress-free performance reviews today using our best-practice system.
From preparing for a performance review and points to cover in the meeting to key tasks you should action after the review – this free checklist is jam-packed with the best-practice HR advice you need to complete performance reviews with ease.